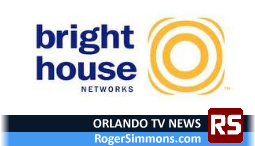 As we predicted earlier, Bright House Networks announced Tuesday the addition of its Tampa Bay cable news station, Bay News 9 — as well as eight other channels to its Orlando offerings.
The seven new HD channels bring to 34 the number of high-def offerings the cable company has added this year. Its available HD channels now total 137.
Here's what Bright House had to say about the new channels in a press release:
The Hub HD, Bright House Networks channel 1108, is the High Definition version of The Hub channel on Bright House Networks channel 139, formerly known as Discovery Kids. The Hub features programming aimed at younger viewers 6 to 11 years old, including such shows as: Jim Henson's "Fraggle Rock," "Meerkat Manor," "Men in Black," "Strawberry Shortcake Berry Bitty Adventures," "The Twisted Whiskers Show" and "Batman Beyond."
GSN HD, Bright House Networks channel 1280. Now everyone's favorite game shows are available in eye-popping high definition—from GSN's highly rated original series such as Baggage, Catch 21, High Stakes Poker, and The Newlywed Game to fan favorites such as Family Feud, Deal Or No Deal and Lingo. GSN's live daily show, GSN Live, which offers viewers the chance to play and win cash and prizes every weekday, is also now available in HD.
Bay News 9 HD, Bright House Networks channel 1209. From Tampa to Orlando we want our customers to be totally informed. They should have the option to know what's going on in and around their communities at anytime…24 hours a day. Our society is a mobile one. Many customers travel across the state as a matter of routine for business or family reasons. We are confident this addition will help satisfy their news, weather and information viewing needs.
Ovation HD, Bright House Networks channel 1316. Ovation HD is the only network devoted to art and contemporary culture. The network creates and curates one-of-a-kind programming about all the art people enjoy most, from the popular to the avant-garde and everything in between.
C-SPAN HD, Bright House Networks channel 1226. Now you can watch your government at work in High Definition through C-SPAN HD's non-stop coverage of government proceedings and public affairs programming.
EWTN HD, Bright House Networks channel 1340. EWTN has been serving Catholics, the largest faith group in the United States, using every form of technology for 28 years, and is currently the only Catholic-oriented programmer offering High Definition.
GAME2 HD, Bright House Networks channel 1816, is the high definition complement to the sports packages NHL Center Ice and MLB Extra Innings. This HD channel joins Game HD launched earlier this year and is tied to the sports packages so if you subscribe to NHL Center Ice or MLB Extra Innings and have a Bright House Networks HD set-top box, you will get this channel and its programming. Only select games in HD, and the schedule can be found at www.indemand.com
The Word Network, Bright House Networks channel 164. The Word Network has established itself as a mainstream media broadcaster for African American ministries and gospel music. The Word Network offers value positive religious family programming embraced by millions of African Americans in urban and rural markets. The Word Network provides programming that is sensitive to, and touches the fabric of, the urban African American community. The programming covers a broad range of demographics from teens and young adults who are interested in contemporary gospel music, to the families seeking values consistently presented in a positive way,
Jewish Life TV, Bright House Networks channel 165. Jewish Life TV, or JLTV, America's Chosen Network, is America's first 24/7 Jewish television channel. JLTV offers a wide range of programming including educational, cultural, historical, sports, and news for the entertainment and enjoyment of a broadly diverse audience.