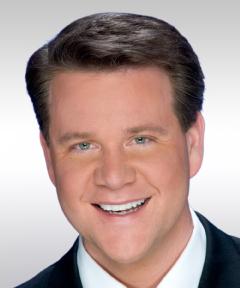 It's been a wild summer at WKMG-Local 6. And apparently it's not over.
The big shocker: longtime anchor Jacqueline London was let go, as was longtime reporter Donald Forbes. Now comes word that a relative newcomer is gone too.
FTVLive.com is reporting that Local 6 morning meteorologist Eric Wilson "was given his walking papers."
According to the website, "Sources says [sic] he was was called into the GM's office after the noon show and told that he would no longer be the AM and Noon meteorologist.  Word is he still [has] six months to go on his contract. They've offered to let him stay on the air on the weekends until it expires, but word is he said he will not return to the air."
Sure enough, on Tuesday morning, Troy Bridges was doing the morning weather in place of Wilson.
Wilson arrived in Orlando in December 2007, coming from Post-Newsweek sister station WDIV in Detroit.