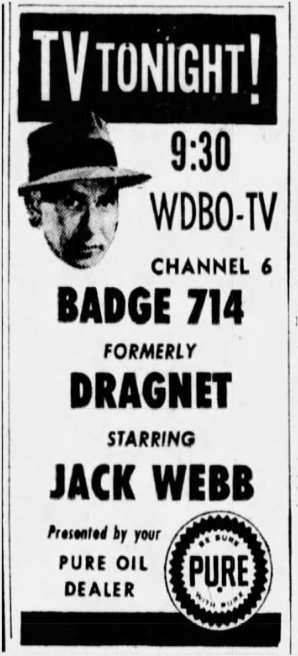 Imagine what it must have been like on July 1, 1954, when Orlando's first television station began broadcasting. That fuzzy test pattern was a matter of civic pride.
Afterall, WDBO-TV Channel 6 was just the 12th television station in the Sunshine State (and just the sixth VHF station). And it was only the second station in the middle of the state, behind St. Petersburg's WSUN-Channel 38.
Like many early TV stations, it had an established big brother in radio station WDBO-AM. It dropped its famous WDBO call letters after a sale of the stations in 1982. After a brief period as WCPX, the station's calls were changed again in 1998 when current owner Post-Newsweek took control.