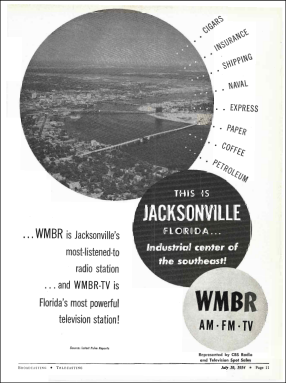 Jacksonville holds a special place in Florida television history.
Less than six months after WTVJ-Channel 4 in Miami became the state's first TV station, WMBR-TV Channel 4 signed on in September 1949. It was co-owned by radio station WMBR-AM.
Jacksonville became a multiple-station town four years later when WJPH-Channel 36 began broadcasting. It was owned by the same company that would later put WESH-Channel 2 on the air in Daytona Beach. Unlike WESH, WJHP disappeared after just a few years — a victim of being placed on UHF, which many TVs at the time could not receive.
no images were found