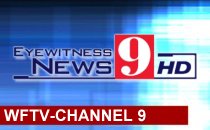 Interesting item posted on WFTV.com this morning…
"WFTV has received several reports of Lake County residents receiving automated phone calls encouraging them to watch a story that aired Thursday night on Eyewitness News.
"The story involved a Mount Dora doctor who posted signs on his office door asking people who support President Barack Obama's health care plan to seek care elsewhere. The doctor is performing a non-FDA-approved procedure overseas; he is not doing anything illegal.
"Thursday afternoon, calls began to go out regarding the story. WFTV did not originate or participate in the calls. However, WFTV is investigating. If you got a call, please send an email to WFTV."
Not sure what this is all about, but I suspect we'll be hearing more soon. Sure looks like some political group may be involved.