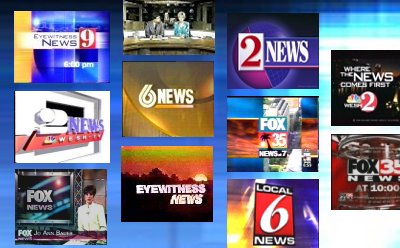 A couple of quick notes, the first two courtesy of Sentinel TV Guy Hal Boedeker …
WRDQ-Channel 27 will provide live coverage of the Central Florida speeches by former President Bill Clinton and Democratic presidential candidate Barack Obama tonight. Clinton and Obama will be in Kissimme, making their first joint appearance on the campaign trail. The speeches aren't expected until 11 p.m.
And, Good Morning America is coming to Orlando on Thursday. The ABC News morning show will broadcast from Church Street Station in downtown Orlando. Diane Sawyer and Chris Cuomo will be in town for the show, which will air from inside and outside the Cheyenne Saloon on Church Street. The public is invited — coffee and bagels will be available at 6:15 a.m. for early risers.
And finally …. Former WKMG anchor Mark McEwen will be the narrator for Lincoln's Year, which will be performed Saturday at 8 p.m. by the Orlando Philharomic Orchestra. For more information, click here.