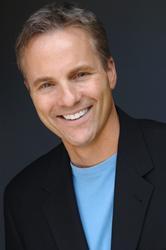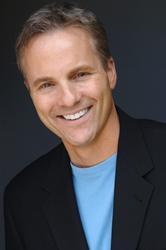 It worked with departing morning anchor Erick Weber — hiring a sports anchor to make the transition to news anchor. So, Local 6 is going to do it again.
NewsBlues.com and OrlandoSentinel.com report that WKMG is  hiring Gaard Swanson as its new main male anchor. Starting Feb. 3, he will co-anchor the 6 and 11 p.m. newscasts with Lauren Rowe.
Swanson is the former sports director at Seattle's Cox-owned CBS affiliate, KIRO-7. Before joining KIRO in July 2002, he was with Fox Sports Northwest, Fox Sports in LA and Seattle NBC powerhouse KING-5. NewsBlues describes Swanson as "a talented and likable personality" who has been on the beach for more than a year. Since leaving KIRO, he's been doing freelance work and hosting a series on HGTV. His wife is a freelance weathercaster at Tribune's KCPQ-Fox 13 in Seattle.
"I think he's exactly what we were looking for," WKMG GM Skip Valet told the Sentinel. "He's a warm and personable guy, an engaging communicator, a family guy, very likable, very smart."
At WKMG, Swanson will replace Mike Garofalo, who left the Local 6 anchor desk in September to move to Miami to be with his wife. Erick Von Ancken, who has been filling in on the Local 6 anchor desk with Rowe since Garofalo's departure and was vying for the main anchor gig, will return to his weekend anchor duties.
If Swanson needs any inside info about Orlando, he can turn to a former KIRO colleague, Chris Egert — the former anchor at WFTV and WRDQ moved to the Seattle station in 2007.