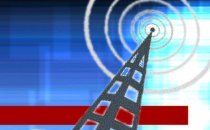 Former Orlando radio personality Savannah is scheduled to appear tonight on The Tonight Show with Conan O'Brien. You can see her with a really big snake.
Savannah tells Orlando Sentinel columnist Scott Maxwell that she and her son left Orlando and headed to California. As Maxwell explains, "And she snagged a job working for a 'prehistoric' pet seller, which led to a shot at showing off a 350-pound snake with Conan O'Brien Friday night." Read more here.
SOME QUICK HITS: More details are out about WOFL's expansion of its morning news to 10 a.m. — scheduled to start Sept. 14. Station GM Stan Knott told the Orlando Sentinel that the news from 8:30 to 10 a.m. will be called Good Day. Former morning anchor Amy Kaufeldt will helm Good Day and continue with her 5 p.m. anchor duties …  WESH's 10 p.m. news on WKCF-CW 18 debuts Monday night. … Knott says that despite WESH's move — and WFTV's programming of its news on WRDQ-27, WOFL has no plans to add news to its sister station, WRBW-My 65. … Chris Blanton at FLNewscenter.com explains how he came across an online for Central Florida News 13 — while visiting LATimes.com. He explains why.