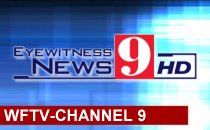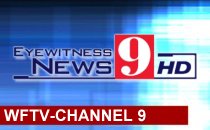 WKMG's THE 6 O'Clock News hour is about to get some competition.
WFTV announced today that it will expand its Eyewitness News by a half hour in September, adding a 6:30 p.m. show on sister station WRDQ-TV 27  — giving Central Floridians two choices for local news at a time that has traditionally been reserved for national news.
But don't expect to see Bob Opsahl or Martie Salt working the extra half hour. Orlando Sentinel TV Guy Hal Boedeker reports that Vanessa Welch and Josh Benson will co-anchor the 6:30 show — which goes up against ABC's World News on WFTV.
 "I don't think you're going to see a reduction in ABC 'World News' at all," WFTV/WRDQ GM Shawn Bartelt told Boedeker. "You'll see people who want local news at 6:30 coming to WRDQ."
My 2 Cents: Benson was hired to be WFTV's weekend anchor, but he's moving the WRDQ 10 p.m. and 6:30 shows to replace Darrell Greene, who is leaving for Memphis. Sure looks like he's being groomed as Opsahl's eventual replacement. … Perhaps this new show is WFTV's way of also gearing up to add news at 4 p.m. in the fall of 2011 once Oprah goes away. … Knowing the rivalry between WFTV and WESH, it wouldn't surprise me if WESH had planned a 6:30 show on its sister station, WKCF-CW 18, and WFTV wanted to trump its foe by announcing now. Also wouldn't surprise me if WESH now decides to to add a 6:30 show on CW18. … And, how embarassing would it be for WKMG's low-rated 6 p.m. hour to get beat by WRDQ this fall!