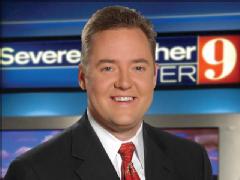 You may watch him or you may not  — but you most certainly know about WFTV chief meterologist Tom Terry.
The man who helped Central Floridians "hunker down" during the historic hurricane season of 2004 is going to be with Channel 9 through at least another six storm seasons.
Sentinel TV Guy Hal Boedeker reports that WFTV has signed Terry to a new six-year deal. 
"It [his contract] was supposed to be up at the end of the year, but we went to him early," WFTV News Director Bob Jordan said. "He's the best meteorologist I've ever worked with."