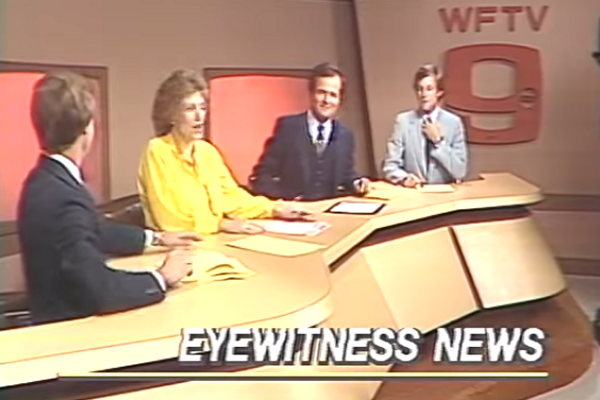 Another blast from the past. A full-length Channel 9 Eyewitness News from May 29, 1981. This episode is significant for a number of reasons.
It's features the iconic Eyewitness News team of Bob Jordan, Carole Nelson, weatherman Danny Treanor and sportscaster Mike Storms — the team that helped vault Channel 9 to the top of the Orlando TV ratings (though sportscaster Mike James was part of the original TV transformative team before leaving and being replace by Storms.)
This clip is also significant for the reason that's it's Bob Jordan's last newscast — he's departing for Minnesota, as you will see in the clip. Fear not — he'll return to WFTV two more times, again as an anchor and later as news director.