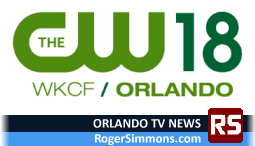 If you're a fan of Maury Povich, Jerry Springer and Steve Wilkos, you'll be happy to hear this news.
Hearst Television, parent of Orlando's WKCF, has signed a deal to keep the  talk shows on CW18 though the 2014 season.
According to TVNewsCheck.com, "For the 2009-10 season Maury posted a 2.0 rating up 11% in households from 2008-09 (1.8) and was the No. 1 syndicated talk show in adults 18-34 for the 2009-10 season with a 1.2 rating (tied with Oprah); The Jerry Springer Show posted a 1.3 rating, up 18% in households from 2008-09 (1.1) and The Steve Wilkos Show averaged a 1.2 rating, up 20% over 2008-09 (1.0), according to NBC."
On WKCF,  Wilkos (in its fourth season), airs at 10 a.m., followed by Maury (in its 13th season) at 11 a.m. and 1 p.m.; and Springer (in its 20th season)  at 2 p.m weekdays.