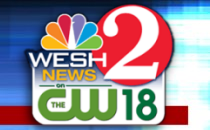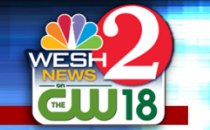 If you want to spend mornings or afternoons watching NBC's Wimbledon coverage next week, don't bother tuning to WESH 2.
The local peacock affiliate plans to stick with its non-stop Casey Anthony trial coverage and will move the tennis matches from the All-England club to sister station WKCF-CW 18.
According to a WESH news release, "Wimbledon updates during late-night programming will remain on WESH-TV, which will delay NBC's overnight programming during the week."
Only the men's final on Sunday, July 3, is scheduled to air on WESH 2 — that is, of course, unless Judge Belvin Perry decides to hold a Sunday session in the Casey Anthony trial.