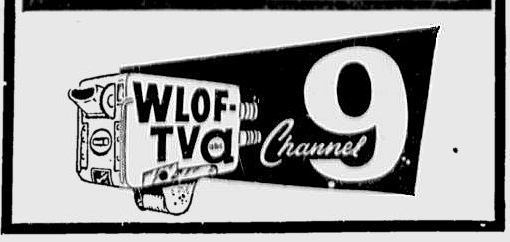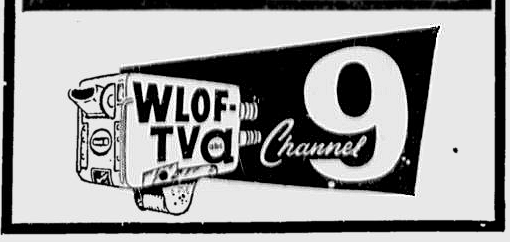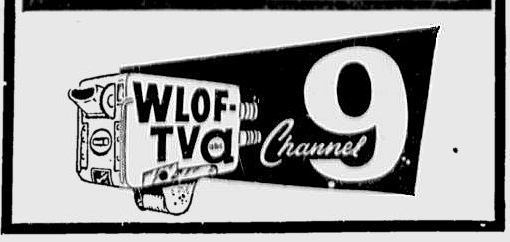 It's amazing what you can stumble upon on the web. And I'm not even sure how I ended up finding this — but here's a 1960 logo for Orlando's WLOF-Channel 9, now known as WFTV.
The station had only been on the air about 2-1/2 years when this logo appeared in the November 4, 1960, edition of the Daytona Beach Sunday News-Journal.  The newspaper has some of its past editions on Google, and included in this particular one was a WLOF advertisement promoting ABC's Friday night lineup: "Harrigan & Son," "The Flintstones," Robert Taylor in "The Detectives" and "The Law and Mr. Jones." (Even note the old ABC logo within the WLOF branding.)
Click here to get to the newspaper page, and then scroll down to see the WLOF ad.