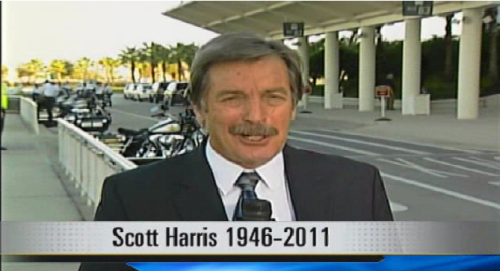 Word came this morning that longtime Orlando TV news anchor Scott Harris had passed away. He was 64 and had been battling kidney cancer.
"Scott died peacefully this morning at Hospice of the Comforter," News 13 General Manager Robin Smythe told the Orlando Sentinel.
Harris, whose real name was Vincent McGough, started at WESH-Channel 2 in 1977 and spent time at WCPX-Channel 6 and WDBO-AM 580 before moving to Central Florida News 13 for the past 13 years.
In addition to the Orlando Sentinel article, here are other remembrances of Harris…