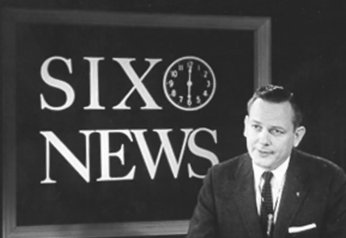 WKMG's new schedule goes into effect today. No more news at 4, 5 or 5:30 p.m. — the new hourlong 6 p.m. show starts, followed by the CBS Evening News with Katie Couric at 7 p.m.
Taking over one of Local 6 News' former time slots — from 5 to 6 p.m. — is talk show host Dr. Phil. WKMG moved the good doctor to be the lead-in for its local news — an idea that was first tried at Post-Newsweek sister station WPLG-ABC 10 in Miami in 2006 with great ratings success. Back then I asked then-GM Henry Maldonado if WKMG had any plans to copy the Dr. Phil programming strategy.
"Dr Phil is doing better than ever here at 7," Maldonado wrote in an e-mail back then. "We were the first major market station to put Dr Phil in the evening, and now others are following our lead. Our news is doing just fine, we are No. 2 in those time periods, and looking to keep moving up."
"But," he added, "it's good to know that there's a strategy out there in case this town runs out of news."
Well, I think we have plenty of news — just not as many people watching it.
Also of note: The news schedule that WKMG is starting today — hour of news from 6-7 followed by CBS Evening News — was employed here in the Sunshine State back in the 1980s when WTVT-Fox 13 was still a CBS affiliate. It ran "Pulse 13 News" as an hourlong block leading into CBS' news at 7 p.m. As they say, the more things change …
Here's a clip from WTVT: