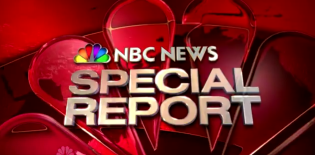 Paraphrasing Mark Twain, reports of RogerSimmons.com's death have been greatly exaggerated.
Your favorite Orlando TV website is back up and running after more than week of technical problems. Here's what happened:
RogerSimmons.com is one of several websites I have, but it's the one with the most traffic. And with a decade's worth of postings, video and screen grabs, there's a lot of bandwidth used by visitors. My websites reside on a shared server — sharing rented digital space with other folks' websites at a web hosting company. But for reasons that still aren't totally clear, there was a surge of traffic to RogerSimmons.com on Nov. 28 that took it and all of  the other websites on the sever down. The hosting company kept my sites offline as a precaution and demanded that I move RogerSimmons.com to a special dedicated server before they would restore it. No problem, except that the monthly cost of web hosting on dedicated server is what I previously paid for an entire year of shared hosting services.
After agreeing to go to the special server, some databases got crossed during the move, and I was missing all the Orlando TV posts from the past year and a half. Granted I don't blog as much as I used to, but that's still a lot of information to lose. Fortunately, those posts were "found" today, and the site is back up and running again. I'm calling it a mini Christmas miracle.
I'll be working to solve the traffic/bandwidth problems so I can migrate RogerSimmons.com once again — back to the lower-priced shared server. Until then, enjoy the site and happy holidays!