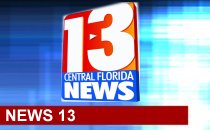 It didn't take long for Orlando's news pool to spring a leak.
The Sentinel's Hal Boedeker reports that Central Florida News 13 has left the news-sharing pool that also included WKMG-Local 6 and WOFL-Fox 35.  "I don't think it's as beneficial to our organization as we hoped," News 13 GM Robin Smythe told Boedeker. "We're stepping away from it on a daily basis. The experiment is going extremely well. Everyone is playing well with each other. We have a different deadline structure from the traditional newscasts. Our story coverage needs are different, the timing is different."
The news-sharing agreement — in which News 13, Local 6 and Fox 35 shared video of certain news events — started less than a month ago. It mirrored news sharing deals that have been popping up in other markets across the nation.
WKMG GM Skip Valet told Boedeker the pool will continue with Local 6 and Fox 35. "For now, it's the two of us," Valet said. "It's going fine. Robin wasn't specific about what didn't work for her. WOFL and WKMG are pleased with how it's working out."