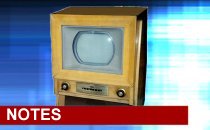 Some comings and goings in O-Town TV news:
Emily Turner is joining WFTV-Channel 9 as a general assignment reporter, beginning in September. Turner is currently at WPMI-NBC 15 in Mobile. She's originally from Jacksonville, and she attended the University of Florida.
WOFL morning traffic reporter and weather guy Cris Martinez is leaving Fox 35 to become weekend weathercaster at WGCL-CBS 46 in Atlanta. Mike James' new OTownTV.com reports that Martinez will start his new gig on Aug. 10.
More changes on local TV after the jump…

Sonni Abatta started Monday as the new evening co-anchor at Fox 35. She wasn't even in town yet and was already getting dating offers. Read more about that from the Sentinel's Hal Boedeker.
And, finally, Boedeker also reports that Scott Walker's last day as morning anchor at WESH 2 will be Aug. 29 Aug. 21. Walker is heading "home" to New Orleans to become the evening anchor at Hearst sister station WDSU-NBC 6. Though he's only been here a brief time, here's Walker's take on O-Town TV News: "Big stories, crazy stories — what a news market. I'll just shake my head: This is happening here? Everything has a Central Florida connection. So many stories capture the nation's attention. Casey Anthony caught the world's attention." Read more about Walker on Boedeker's blog.