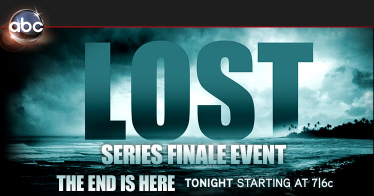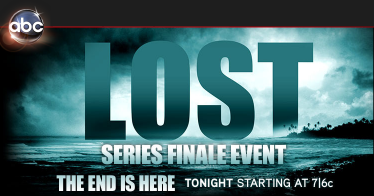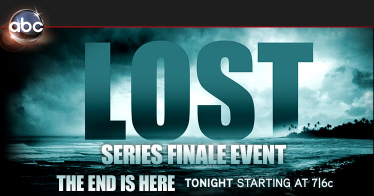 Good news for fans of ABC's Lost, which has its series finale tonight. WFTV-Channel 9 is shifting some of its regular Sunday night shows to accommodate ABC's big six hours of Lost programming.
The series recap show will air from 7-9  tonight, followed by the 2-1/2 hour series finale. Eyewitness News moves to 11:30 p.m., followed at midnight by the Jimmy Kimmel Live reunion show with the Lost cast.
Earlier, WFTV was planning to bump JKL to 1 a.m. — making it follow the regular Channel 9 Sunday night lineup of Sports Night on 9 and the Orlando Sentinel Varsity Sports show. Now, perhaps not wanting to get an unexpected visit from the Smoke Monster, WFTV has moved Kimmel to follow immediately after the late news. Sports Night takes the night off (good move — do we really want to talk about the Magic anymore?), and the Sentinel Varsity Show will air at 1 a.m. (set your DVRs!).
And if you want to share your explanations of the island with other Lost fans, ABC.com is hosting a live Lost chat before, during and after the show. You can join it by going here: http://abc.go.com/shows/lost/live-chat-intro. The chat is scheduled for 6:30 p.m. to 3 a.m. Eastern time.