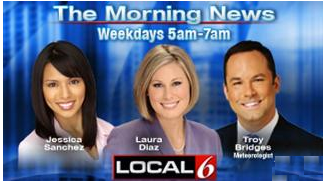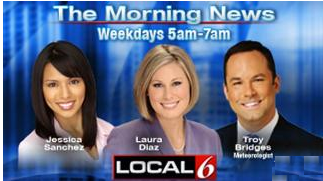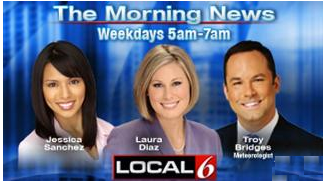 "The news is out! Read some of the comments people wrote…they are hilarious. I want what some of them are having."
That's how WKMG anchor Laura Diaz responded on her Facebook account to the Orlando Sentinel's online story about her departure from Local 6 and broadcast journalism. Her last newscast will be Friday morning. And, she says, it will be the last time she does television news.
"I don't think I can do television anymore," she told TV Guy Hal Boedeker on Monday. "It's just a lot of pressure. I got into it young. I moved up quickly. It's really a tough job to do. You have to have a certain thick skin."
She added: "Being on the air every day is getting to me. I'm too down-to-earth to be an on-air personality. There's a lot of wondering in my mind and heart. I don't want to wait another 10 years and be too far in my career to make a switch."
WKMG GM Skip Valet stressed to the Sentinel that this wasn't the station's decision. In fact, he says had been trying to talk Diaz, 28, out of her decision. No luck, though.
Starting Monday, Matt Austin from Oklahoma City — who was hired to be Diaz's co-anchor — will helm the Local 6 morning newscast with traffic reporter Jessica Sanchez and meteorologist Troy Bridges.