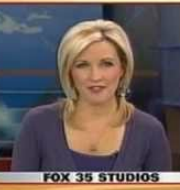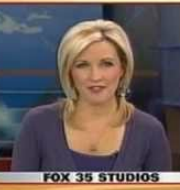 I've had a couple of people ask what's happened to Fox 35 morning anchor Heidi Hatch.
Here's what she posted on her Facebook page on June 3 …
After 8 hours straight of live TV on a Friday morning I want to say thanks to all my FOX 35 viewers. You've welcomed me into your homes for 5 fabulous years while you've crawled out of bed, brushed your teeth and packed school lunches. Thanks for taking me along during your morning rush. Goodbye's are always bittersweet. I will miss the friends I've worked alongside while covering everything from tornado's to the Casey Anthony Case. This is not the end but a new chapter. One with more sleep and hopefully more family time. Thanks for your friendship.
On her Twitter account, Hatch says she's in the process of moving. But, she tells those who ask where she's heading, "I can't say where I'm moving just yet …."