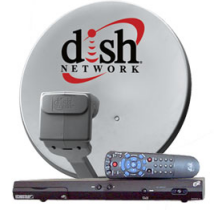 Dish Network subscribers who are fans of the Orlando Magic and Miami Heat can see the teams play this season. And they'll also avoid losing WOFL-Fox 35 and WRBW-My 65.
Dish and Fox Networks on Friday announced a wide-ranging distribution agreement for continued access to programming from Fox Broadcasting and Fox local television stations in major cities, plus FX, National Geographic Channel, and Fox's 19 regional sports networks. The channels were  restored for Dish Network viewers Friday.
Fox Sports Florida as well as Sun Sports had been blacked out on Dish since the old deal expired on Oct. 1.
"After prolonged negotiations to reach a fair deal, we're pleased to enter into a long term agreement with Fox and to assure our customers that they can continue to enjoy these channels," said Dave Shull, Senior Vice President of Programming for Dish Network, in a news release. "We thank our customers, our retail and channel partners, and our employees for their support through these negotiations, which we believe resulted in a fair deal that reinforces DISH Network's position as the best value in television."
According to the release, Dish will continue to provide programming from the local Fox and MyNet television stations in the following markets: Atlanta, Austin, Baltimore (MyNet 24 only), Boston, Chicago, Cleveland/Akron, Dallas, Denver, Detroit, Gainesville (FL), Greensboro/Winston-Salem, Houston, Kansas City, Los Angeles, Memphis, Minneapolis, Milwaukee, New York, Orlando, Philadelphia, Phoenix, St. Louis, Salt Lake City, Tampa, and Washington D.C.
Financial terms of the agreement were not disclosed.