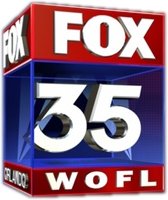 Dennis Welsh, who headed Fox-TV's Dallas duopoly of WDFW-Fox 4 and KDFI-My 27, is the new VP and general manager for WOFL-Fox 35 and WRBW-My 65. He succeeds Stan Knott, who led the Orlando stations for the past eight years before retiring.
MediaWeek.com quotes Jack Abernethy, CEO of Fox Television Stations, as saying: "Dennis has proven over the last 13 years that he is a strong leader who knows how to deliver successful results. His creativity make him an invaluable asset to FTS and the ideal person to lead WOFL and WRBW."
According to MediaWeek, Welsh was VP and director of sales at Fox's Dallas stations for the past eight years. Prior to his gig in the Big D, Welsh spent a  year as VP and director of sales for Fox station sales in New York.
"I am honored to take on this new and exciting role at WOFL and WRBW and  look forward to expanding the station's presence in the market," Welsh said in a statement.