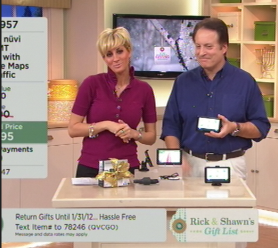 You never know what — or who — you may find when channel surfing on a Sunday evening.
Switching between the NFL Sunday night game and the 10 p.m. news, I came across shopping channel QVC — and former WKMG-Local 6 anchor Shawn Killinger.
The former morning show host, who was in Orlando from 2002-05, was hawking a GPS. A quick check on the web found that she's been with QVC since June 2007. The last I heard of Shawn was during her appearance on the Martha Stewart version of The Apprentice on NBC in 2005.
You can check out her personal website here.