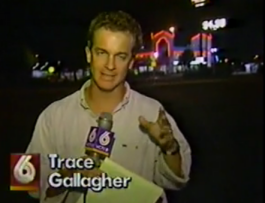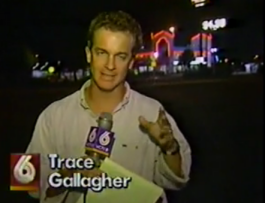 Orlando Sentinel TV Guy Hal Boedeker catches up with a group of O-Town TV alumni, asking about their days covering the news in Orlando.
The roster includes CBS News' Byron Pitts (1986-88 at WESH), CNN's Jessica Yellin (1998-2000 at News 13), ABC News' Deborah Roberts (1997-90 at WFTV), CBS News' Wyatt Andrews (1977-79 at WFTV) and Fox News' Trace Gallagher (1993-96 at WCPX).
A couple of others I thought of who went on to bigger and better things after their Orlando TV news days: Milissa Rehberger and Bill Karins, both formerly of WOFL and now with MSNBC; Shepard Smith, formerly of WCPX and now with Fox News; Lisa Colagrossi, formerly of WKMG now with WABC; Rob Stafford, formerly of WFTV and Dateline NBC, now anchor at WMAQ Chicago; Ryan Baker, formerly of WCPX-WKMG, now sports anchor at WBBM Chicago; Stewart Scott, formerly of WESH now at ESPN; Anne Craig, formerly of WOFL now at WNYW in New York; and James Ford, formerly of WFTV now at WPIX in New York.
If you know of others, add them as a comment on this post.