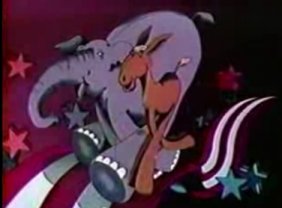 Here are some of the primary night coverage plans of the Orlando TV stations:
Central Florida News 13 will start broadcasting results beginning at 7 p.m. The cable news station will also be hosting a live chat beginning at 6 p.m.
WRDQ-TV 27, sister station to WFTV-Channel 9, will offer a one-hour special "Central Florida Spotlight" beginning at 9 p.m. Expect to see Eyewitness News reporters as well as local politicos giving their analysis of the results.
WKMG-Local 6 will offer a live 4-hour webcast on ClickOrlando.com, starting at 7 p.m. Erik von Ancken will host the webcast.
And all the area stations plan to present results on parts of your TV screen during regular network programming.
If you need information about the candidates before you vote, check out the very fine OrlandoSentinel.com voter guide.