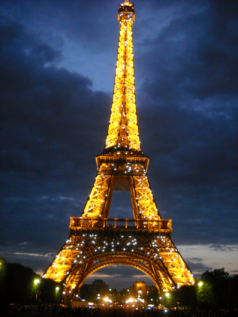 I still have a little jetlag after spending most of the past two weeks on a family vacation in Europe. It was an incredible experience as we toured Paris and Barceolona.
There were visits to Notre Dame, the Eiffel Tower, Versallies and the Louvre while in France, plus Las Ramblas, Parc Guell, Sagrada Familia, Montjuïc and Montserrat while in Spain. The history was great in Paris, but the food was better in Barcelona.
And in both countries, I had an opportunity to view their TV news programs. You know what? Despite being divided by the Atlantic and different languages, there really isn't a lot of difference between American and European news broadcasts.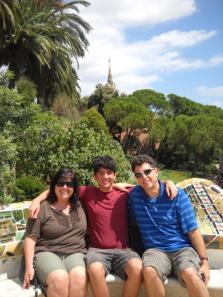 But here's one difference — one I liked. Euronews, one of local news channels, has a segment called "No Comment" — stories are shown with natural sound and no narration. Some of the segments could be serious — such as a protest in Chile; others could be light-hearted — such as a festival in Russia. But letting the camera "be" the reporter added to the connection between the viewer and the subjects in the reports.
Euronews has a "No Comment" section on its website so you can sample some of the videos. Just click here. Here's what Euronews says about the segments: "At Euronews we believe in the intelligence of our viewers and we think that the mission of a news channel is to deliver facts without any opinion or bias, so that the viewers can make their own opinion on world events. We also think that sometimes images need no explanation or commentary, which is why we created No Comment … to show the world from a different angle. "
I hope some of the Orlando TV stations experiment with "no comment" features — because sometimes video images don't need words.