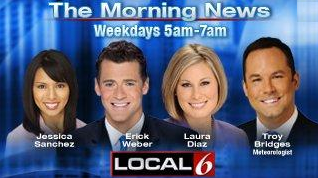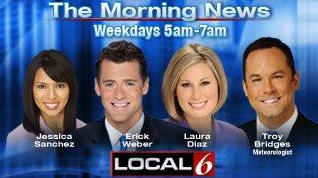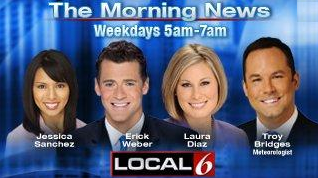 WKMG Morning News and noon anchor Erick Weber announced on his Facebook page Monday that he's leaving Orlando.
"It is with both great excitement and great sadness that I am announcing I have accepted a morning news position in Boston, " he wrote. "Central Florida has been home to me and my family for the past four years and while I am thrilled with the new opportunity, I will sincerely miss all of you who have made the choice to watch Local 6 during my time in Orlando."
Weber told the Orlando Sentinel that he's joining the New England Cable News network as morning news anchor. Coincidently, on Monday NECN launched a revamped version of its morning show — making it more like NBC's Today or ABC's Good Morning America. Weber is getting the news reader role on the show.
It was thanks to his time in Orlando that Weber got this break in Boston. Before becoming Local 6's morning news anchor in 2007, he previously was a sports anchor in Milwaukee. "This was my first news job," Weber told the Sentinel. "They took a chance on me. They offered me the opportunity to be a morning news guy and craft my skills."
His last day at Local 6 will be March 2.
One of the things he'll be remembered for is this well-done parody of the movie Cloverfield. Only this time, there really will be a going-away party for Weber.