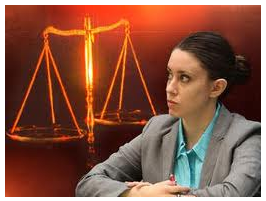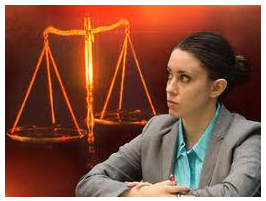 Interesting tidbit about Orlando TV ratings for the Casey Anthony trial, courtesy of TVNewser.com…
"Bob Jordan, news director of ABC affiliate WFTV, tells TVNewser more people watched the trial on his station as well as on Fox O&O WOFL and cable station CFN13 combined, than watched the Miami Heat – Dallas Mavericks NBA playoff game in prime time [Thursday] night." Full report here.
Orlando Sentinel TV Guy Hal Boedeker breaks down the ratings for the O-Town stations…
"Fox-owned WOFL-Channel 35 and ABC affiliate WFTV-Channel 9 were in a tight race Thursday morning with their wall-to-wall coverage. … WOFL drew 91,800 viewers to WFTV's 91,700. Central Florida News 13, which is available to customers of Bright House Networks, drew 66,800 viewers. …

"From 1:30 to 5 p.m. Thursday, WFTV rose to the top with its trial coverage.  WFTV averaged 116,500 viewers. WOFL was second with 93,900. News 13 drew 84,800. CBS affiliate WKMG-Channel 6 decided to go wall to wall Thursday afternoon and drew 27,500 viewers. "In Session," which ends it coverage at 3 p.m., had 16,400 viewers. And HLN drew 11,500." Full report here.