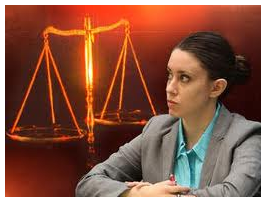 Broadcasting & Cable offers a report on how Orlando TV news covered the Casey Anthony trial. There's nothing you probably didn't already know, but it does give you an outsider's perspective on the wall-to-wall coverage that has dominated the O-Town airways.
But here's one news nugget:
By some estimates, 60% of the TVs in DMA No. 19 have been tuned to trial coverage at any given time.  "That's unheard of," says Robin Smythe, VP and GM at Bright House Networks' Orlando channel News 13. "I thought those days were over."
You can read the full story here.