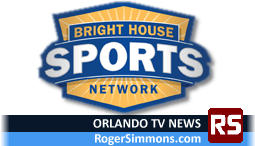 The high-definition revolution has made it to local cable television.
Bright House Sports Network announced it is now airing local shows in HD. In a posting on its website, the channel announced,  "Bright House Sports Network is now in High Definition!  See Toyota Sports Connection, Average Angler Adventures, Hooked on Fishing, high school football Game of the Week and approximately 20 college football games in HD, LIVE on channel 1147!"
So, with the sports network now in HD, what does that mean for Bright House's local news channels — Central Florida News 13 here in Orlando and Bay News 9 in Tampa?
Perhaps Bright House decided to test out the HD technology first with the less-demanding sports channel before rolling out HD to its news channels.