Bob Baxa, Greg Warmoth involved in changes at WFTV-Channel 9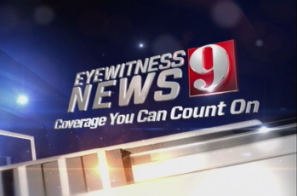 There are some changes in roles taking place at market-leader WFTV-Channel 9.
First, longtime morning traffic guy Bob Baxa is no longer reporting for the station. He's been replaced by Racquel Asa. "He did a good job for us. I was very happy with Bob's performance," WFTV news director Bob Jordan told Sentinel TV Guy Hal Boedeker. "He had been here the better part of 10 years. We wanted to do something different." Baxa wasn't actually a WFTV employee; he worked for traffic-data provider Metro Networks. Asa, who comes to Orlando from WSYR-ABC 9 in Syracuse, N.Y., is a WFTV employee and will also report for later newscasts, too.
Meanwhile, Eyewitness News Daybreak anchor Greg Warmoth is getting some additional duties at WFTV. He's been tapped as the interim moderator of Channel 9's public affairs show, Central Florida Spotlight. He replaces Craig Patrick. "Craig has family in Tampa. His old station, WTVT, offered him a job to come back. It was a family motivated decision,"  WFTV General Manager Shawn Bartelt told the Orlando Sentinel. "He's a great guy, and we were lucky to have him when we did."